GOOD DESIGN is an art.
It can also be functional. Good design can help spread your idea farther, faster and with more clarity ensuring that your product or service gets all the attention it deserves. Without proper execution of your message, the idea gets lost in the clutter.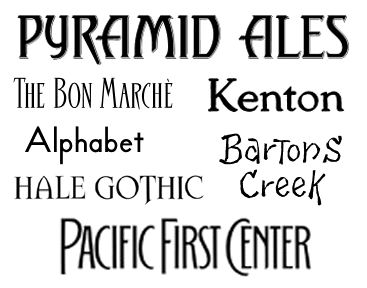 At Typeguy Design, we specialize in typographic design. We have many years of combined experience with the art of letter forms. We incorporate this expertise into all of our services including; Custom Typography, Font Alterations, Font Kerning, Logo Fonts, Identity Design, Digital Illustration and Consulting Services.
Please contact us if you have any questions. We would be glad to discuss your project with you.